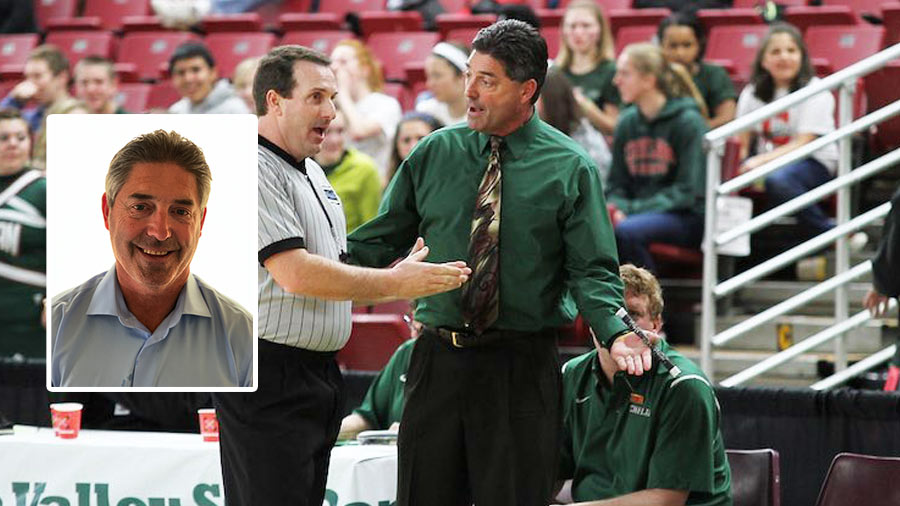 Former long time Chelan basketball coach and current teacher Joe Harris, who retired from coaching in 2016, was recently honored by the National High School Basketball Coaches Association by being inducted into their Court of Honor.
The Court of Honor recognizes individuals who have contributed to the growth of NHSBCA and/or has had an impact on scholastic basketball nationally. The career accomplishments of Coach Harris are noted in the following bio from the recent awards banquet.
Joe Harris has been actively involved with The Washington Interscholastic Basketball Coaches Association (W.I.B.C.A) since 1994 and for the past four years has served as Board President. He is also the Clinic Director for Spring Coaches Clinic held annually in Lake Chelan. Joe is a 1985 graduate of Eastern Washington University with a Bachelor of Arts Degree in Health and Physical Education and he holds a MA Ed from Central Washington University.   Joe got his start in high school coaching and teaching at Bridgeport High School. After six years he was offered a physical education teaching position and a head boys' basketball coaching position in his hometown of Chelan, where he has enjoyed teaching and coaching numerous sports for 31 years.
In 2016, after coaching high school boys' basketball for a total of 31 years, Joe retired from coaching with a 516-260 win-loss record which included one State championship, 9 State trophies and numerous District championships. Joe has been named coach of the year several times and earned W.I.B.C.A's Wayne Gillman State Coach of the Year award in two different classifications. In 2011 Joe was inducted into the Washington State Basketball Coaches Hall-of-fame.
Joe and his wife, Alice, of 33 years have four children: Kaiti, Joe, Jaicee and Makenzie as well as 4 grandchildren.