WIBCA Board of Directors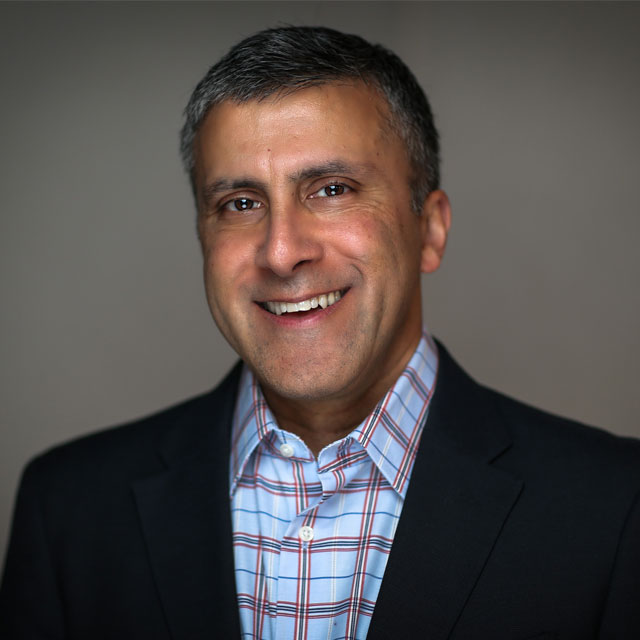 Nalin Sood
Executive Director
The current head coach at Mountlake Terrace High School with 30+ years as a basketball coach at the school, Nalin served under his mentor and legendary WIBCA Hall of Fame basketball coach Roger Ottmar for 13 of those. Nalin earned his B.A. in Business Technology from Central Washington and his Masters Degree from Grand Canyon University. Nalin has been teaching Business Technology at MTHS since the mid-90's. Leadership-wise, Nalin has been the President/Executive Director of (WIBCA) Washington Interscholastic Basketball Coaches Association (http://www.wibca.com/) , President of the Edmonds School District Coaches Association and is Past President of the Washington State Coaches Association (http://www.washcoach.com/). Nalin is currently on the Executive Board of the National High School Basketball Coaches Association (http://nhsbca.org/) which represents high school basketball coaches across the country. In the summer of 2018, Nalin was inducted into the state boys basketball coaches (WIBCA) Hall of Fame.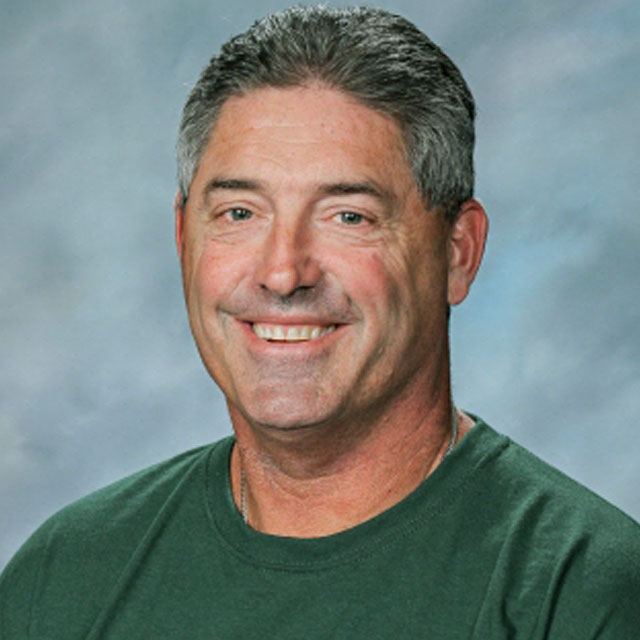 Joe Harris Joe retired as the Head boys basketball Coach at Chelan High School in 2016 after 25 years, prior to that he served as the Head Coach at Bridgeport High School for six seasons. In his 31 years of coaching Joe amassed a 516-260 record as Head Coach with One state championship and 9 teams who earned a state trophy. In 2011 Joe was inducted into the Washington State Basketball Coaches Hall-of-fame. Coach Harris has been involved with WIBCA for many years and is currently the President as well as the Director of the Spring Coaches Clinic held annually in Lake Chelan. Joe and his wife Alice have four children, Kaiti, Joe, Jaicee and Makenzie.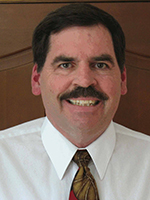 Gary Wusterbarth
Vice President
Gary Wusterbarth Gary retired in 2019 as the Boys Basketball Head Coach at Steilacoom High School after 34 years. Gary received his BA in education from Pacific Lutheran University. He is a member of the WIBCA Hall of Fame and National High School Basketball Coaches Association Court of Honor. He is the WIBCA Vice President as well as Serving on the National Youth Council for Coaches vs. Cancer. Gary and his wife Sandy have two children, Megan and Allison.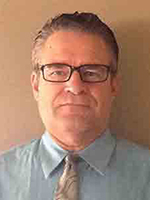 Bruce is the Head Boys Basketball Coach at Sunnyside High School. This is his 17th year as a Head Boys Coach having previously coached at Granger, Highland and Riverside Christian. Bruce also serves as Washington State Coach's Association representative for YVIAA District 5. Bruce and his wife Dee have 5 children and 9 grandchildren and live in Sunnyside, Wa.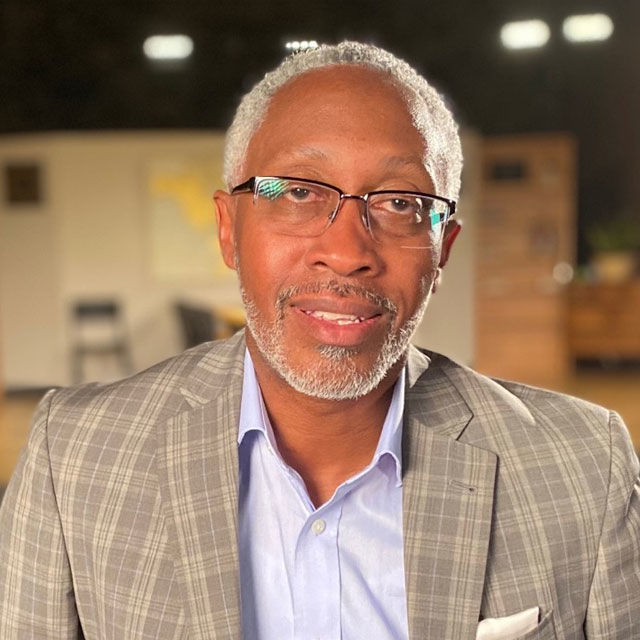 Craig Jackson
Director of Diversity
Craig Jackson is the Boys Basketball Coach at Seattle's Franklin High School. He has been the head coach at Franklin for seven seasons. Before that he was an assistant at Franklin for 13 season and the Head Girls Coach at Garfield for one season. Craig has been a part of four State Championships, three at Franklin (2003, 2006 & 2009) and one as a player in 1982 playing for Hall of Fame Coach Ben Snowden at Seattle's Roosevelt High School, where he also earned League MVP and All-State honors. He works at Franklin as the In-School Suspension Coordinator. He is married to Krechelle Jackson; they live in Tukwila.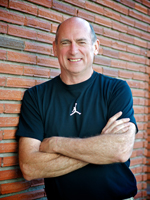 Pat Fitterer
Past President
Pat Fitterer has been involved with WIBCA for 40 years, holding an executive board position for 35 years.. In 2005 Pat received the National Federation High School National Distinguished Coach Contributor award for his service. In 2007 Pat was inducted into the Washington State Basketball Coaches Hall-of-fame. Pat retired from coaching after 37 years as a head coach with 728 wins, two state championships and 20 teams who earned a state trophy. In 2019 Pat was inducted into the National High School Basketball Coaches Association Court of honor. Pat now runs the WIBCA basketball clinic and is the Master of Ceremonies for the annual state coaches Hall-of-fame inductions.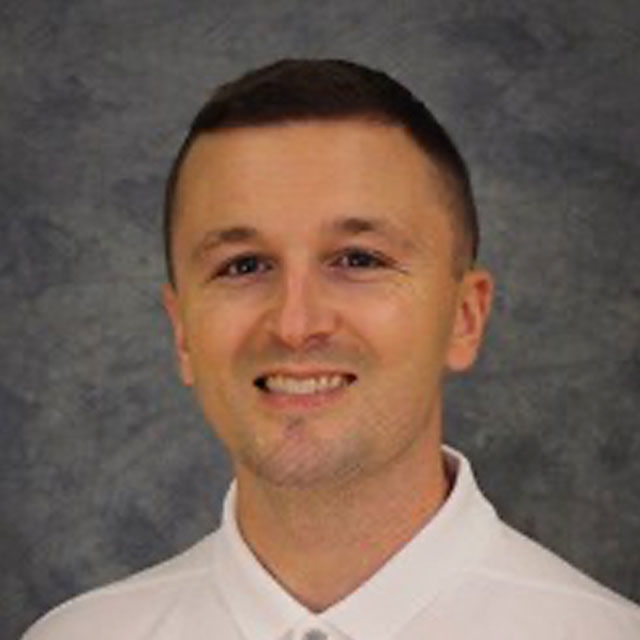 Keffrey J. Fazio
Ad Hoc Board Member
Keffrey Fazio is an Assistant Men's Basketball Coach at NCAA Division II Seattle Pacific University. Before that, he was the head coach at West Seattle High School for six seasons. Keffrey earned his B.A. from the University of Washington, with a concentration in Psychology. He is married to Janelle Chase-Fazio; they live in Federal Way they are proud parents of their new born baby Jones.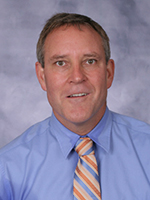 Dave Dickson
Hall of Fame Coordinator
Dave, recently retired as a basketball coach, served as a head coach for 26 years- at Oak Harbor, Bellingham, and Squalicum. He has been associated with 17 State Tournament teams, including two State Champions. Dave is currently in his 40th year teaching history. Dave serves as the WIBCA Board member in charge of the Hall of Fame Banquet. Besides history and hoops, Dave and his wife of 40 years Jamie love to spend time with their 3 children and 13 grandchildren.

Bill Bakamus
Northwest Shootout Coordinator
Bill Bakamus has been a head boys' basketball coach for 36 years. After short stints at Coulee-Hartline and Toledo, he has spent the last 27 years at Mark Morris High School. During his career his teams have won 25 League Championships, 11 District Championships and 12 State trophies. His overall coaching record is 611-273, ranking him 5th all-time in overall Washington coaching victories. The trademarks of his teams are fundamental play, team work and toughness. Coach Bakamus has been involved with WIBCA in several positions serving as the Vice President and currently the Northwest Shootout Coordinator. "Billy B" was inducted into the WIBCA Hall of Fame in 2010. He and his wife Cathy have been happily married 35 years and he has three grown children, Katrina, Rachel, Rem and two grandsons, Mack and Bodie.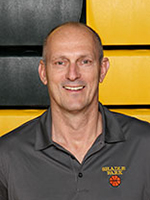 Tim Gaebe
Showcase Director/Capital Development Director
Tim Gaebe Tim retired in June of 2014 after 35 years of teaching, one year Kennewick High School, four years Othello High School and 30 years Shadle Park High School. In March of 2017 he retired from his coaching position at Shadle Park. Currently, Tim is the Director of the annual WIBCA State Basketball Showcase and Director of Capital Development. Married 35 years to his wife Sue, they have two sons and two daughters-in-law, Jake (Meghan & grandson Greyson Laudie) and Nick (Claire).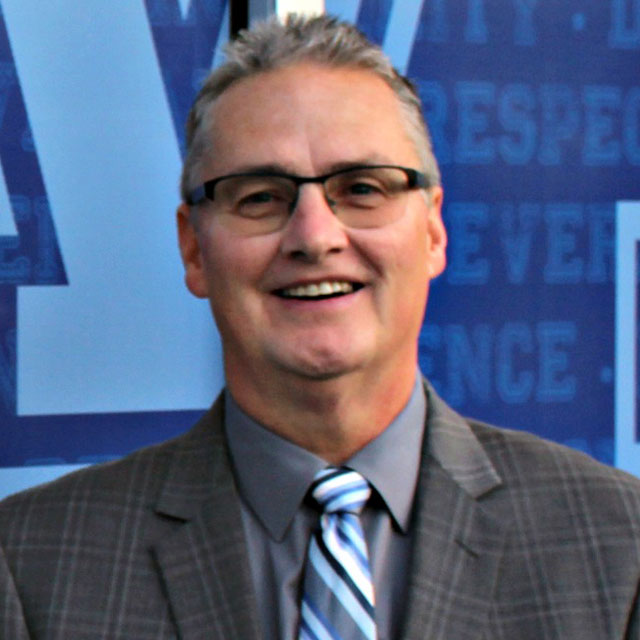 Tim Kelly
International Travel Coordinator
Tim Kelly has been a head coach at the high school level for the past 25 years. He begins his 12th year at his alma mater, Curtis High School in University Place. At Curtis, Tim has captured a state championship in 2013 and placed 2nd, 4th and 5th, while advancing to state on six additional occasions.
Prior to Curtis, Tim directed Lincoln High School for 14 years, winning back-to-back state championships in 2001 and 2002.
Overall, Tim's teams have recorded a 453-192 record and have accumulated three state championships, seven state trophies, five district championships and 16 league titles. He has been selected Coach of the Year 14 times. In 2009, Tim became the youngest inductee to the Washington State Basketball Coaches Hall of Fame. Tim also coached at the Division I level at Washington State University and Eastern Washington University. He was also a Division III head coach in Massachusetts. Tim has been married 28 years to his beautiful wife, Gini. They are the lucky parents of two amazing daughters; Annie and Katy.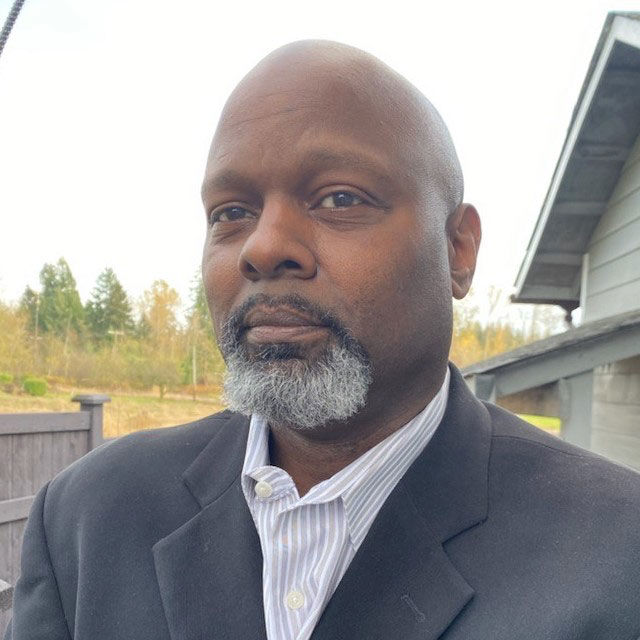 Connie Richardson
Executive Board-Hall of Fame-Online Coordinator
Connie is the Head Coach at John R. Rogers High School located in Puyallup,WA previously coached at Graham-Kapowsin HS, Emerald Ridge HS, Bethel HS, Todd Beamer HS, Seattle Christian School, and Overlake School and University Preparatory. I currently work at John R Rogers HS in Puyallup, WA as Campus Security
My kids and grandchildren are a great blessing and I am married to my beautiful wife, Karey.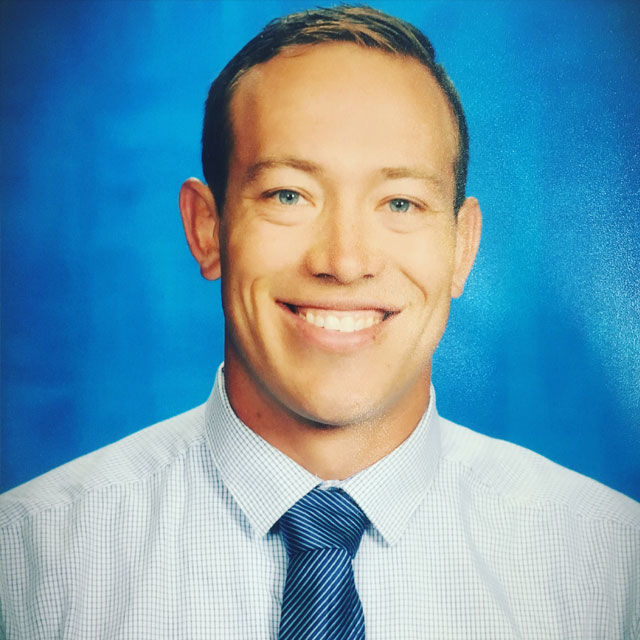 Kellen Drake
Director of Membership
Kellen is in his 5th year of teaching and is the PE/Health teacher at Entiat High School. In addition to teaching, he is the head basketball coach at Entiat. This is his 3rd year as a head coach, all at Entiat. Previously, Kellen was an assistant coach for basketball, along with other sports, at Eastmont, East Valley (Spokane), and Lind-Ritzville. Kellen also enjoys hunting, fishing, backpacking, and time with family.